Rare Disease Day was Saturday, February 29, 2020. Since most rare diseases have no treatments, Rare Disease Day serves to increase awareness and promote further research. In the US, rare diseases are defined as those that affect fewer than 200,000 people. But with more than 7,000 identified rare diseases in the US alone, that adds up to about 30 million patients—or nearly 10% of the US population. The huge number of people with rare diseases presents a valuable opportunity for advanced research and development in the life sciences.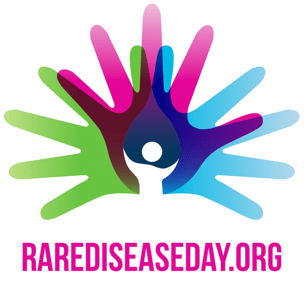 Patients with rare diseases can be difficult to study over time. Diagnosis can be challenging, and patients often go years with symptoms and remain undiagnosed. Patients spend years suffering while getting the wrong treatment, or worse, no treatment at all. These variables mean that the exact number of rare diseases or how many people are affected is still unknown. Even for patients who are properly treated, only certain rare diseases are reliably tracked after diagnosis. Reliable, longitudinal data is hard to pin down for patients of rare disease.
Barriers to rare disease research
With so few patients per disease, life sciences companies face the ongoing challenge of developing new treatments using limited data. One particular barrier is that in order to demonstrate the success of a newly developed treatment for a rare disease, life sciences companies need to identify nearly every single patient within the <200,000 who have been diagnosed. Each patient can be hard to find but incredibly valuable to study.
Finding the right patients also requires the correct diagnosis. Since misdiagnosed patients can go years without the correct treatment, it's challenging to find qualifying patients early on in their healthcare journey. That leads to years of uncollected data that would be relevant to rare disease research. Another barrier is that some rare diseases don't have their own ICD-10 code. They may fall under a broad "other" category, which makes it difficult for researchers to identify and study. Thankfully, there are alternative options for tracking and studying rare disease real-world data effectively.
Rare disease use cases
HealthVerity addresses the most challenging aspects of finding rare disease data. Some of our recent projects have involved rare disease data for TTR Amyloidosis, Hemophilia A, Acute Hepatic Porphyria, Castleman disease and Gaucher disease. Gaining access to this level of transaction-level rare disease data helps in two main areas: Physician segmentation and predictive modeling.
Physician segmentation. The data's NPI fields reveal specific areas where newly diagnosed patients test positive for specific lab tests. Pharmaceutical companies use that real-world data to segment specific physicians and ultimately get relevant patients on their new treatment.
Predictive modeling. Access to rare disease data allows life sciences companies to build predictive models that help identify patients who haven't yet been tested or diagnosed, but may have the specific characteristics of that rare disease.
Connect to major data types
HealthVerity Marketplace, the self-service cloud platform for the discovery and linkage of healthcare and consumer data, includes more than 60 unique datasets, some of which provide detailed insights into rare disease patients. With the use of HealthVerity's universal ID, all 330 million represented patients are tokenized to allow for complete interoperability with first and third-party data.
Link rare disease data to your own registry data and use other datasets to identify patients who are already on your drug, any other treatments they've tried or even past misdiagnoses. You can also link to major data types like payer claims, EMR, hospital chargemaster, lab results, medical claims, grocery and consumer data.
Build a more comprehensive view of the patient journey using the largest healthcare and consumer data ecosystem. To see more use cases for rare disease data in HealthVerity Marketplace, download our one pager now.